Early Start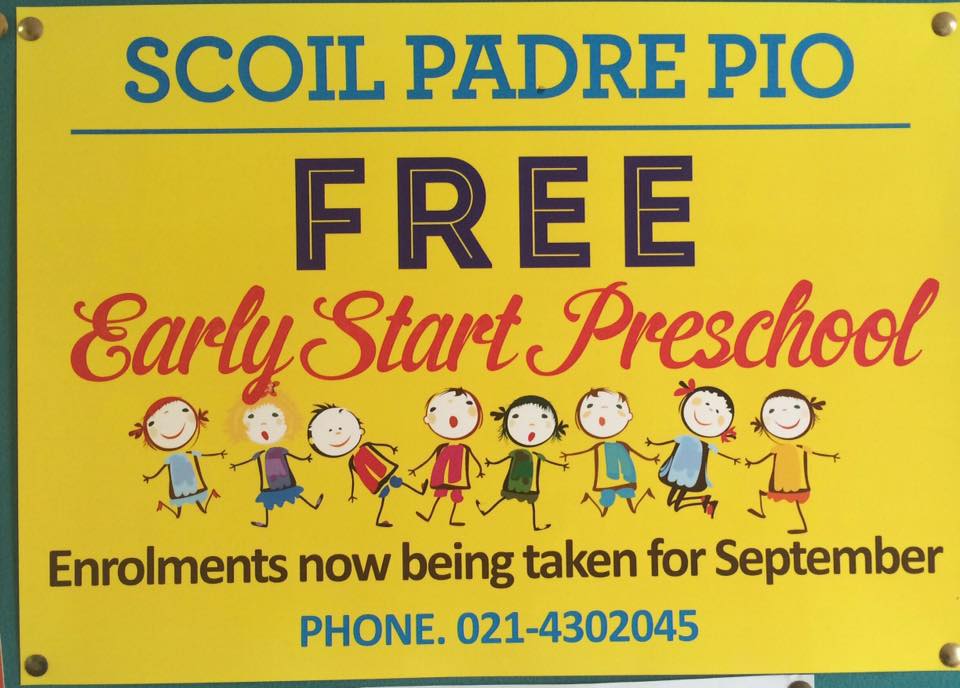 Early Start is the preschool in Scoil Padre Pio. Here in Early Start we have been welcoming three and four year old children through our doors for over twenty years.
Our mission in Early Start is that we strive to provide a comfortable, safe and fun environment where children can play and explore. We aim that they develop confidence and independence and gain friendship and respect for others.

Early Start has 2 morning classes and 2 afternoon classes. It is unique in that each class is staffed by a qualified Primary school teacher and a child care worker. In Early Start we follow our own curriculum based on the Early Start programme, Aistear and using the High Scope Approach.

We are extremely lucky in Early Start because our children are enabled to use all the wonderful facilities in Scoil Padre Pio e.g. The sports hall and the Sensory Garden. We aim to take the children outside every day and on wet days they use the Early Start rain gear.

The Early Start staff work closely with the Special Education teachers in the school so that special educational needs are identified early and correct resources and supports are put in place for the children concerned.

Enrolment forms for Early Start are available from the school (021) 4302045 or you can check out our enrolment page here
.

You can also find out more about Early Start by accessing our Facebook page:


Early Start Facebook Page

.